Introducing Our Resident Ambassador Program!
Here at Cambridge Enhanced Living, we are pleased to introduce our resident ambassador program, in which our residents can play an important role in establishing relationships among their fellow residents. Our resident ambassadors improve the experience of newcomers as they settle into the neighborhood, act as a point of contact for any inquiries, and speak out for any residential needs.
What it means to be a senior living resident ambassador:
Live right in the heart of our thriving neighborhood: Resident Ambassadors have the privilege of residing in our wonderful assisted living home, where they can take advantage of all the amenities and a friendly atmosphere.
Embark on creating a welcoming atmosphere: Our ambassadors are leading the charge in establishing a welcoming environment where new residents can feel at home. Their kind smiles and encouraging communication will have a long-lasting effect on their transition.
Strengthen relationships: By connecting with peers, they have the opportunity to build meaningful relationships, exchange stories, and establish a feeling of community.
Speak up for fellow residents: As an advocate, resident ambassadors ensure that residents feel their needs and concerns are understood and addressed. Their opinions and recommendations will aid in the ongoing development of our senior living community.
We believe that our Resident Ambassador Program is a great approach to improve the overall community living experience. It's an opportunity to develop yourself, establish enduring relationships, and have a beneficial influence on those around you.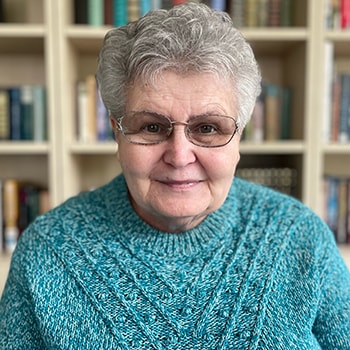 Joan
Joan, originally from Philadelphia, pursued her education at Temple University through an academic scholarship. After graduating, she ventured into a career as a paralegal, lending her expertise to multiple law firms within the city. Throughout her life, Joan has dedicated her time and energy to making a difference by volunteering at the Philadelphia SPCA and her local Legion. Today, Joan finds immense joy in serving as a librarian for our community, fostering a love for reading among residents. She firmly believes in the power of books to transform lives, actively contributing to providing access to these resources. Guided by her principles of love and kindness, Joan firmly believes in the transformative power of these virtues. She has seen firsthand how acts of kindness can create a positive ripple effect and build strong bonds, making a lasting impact in our community.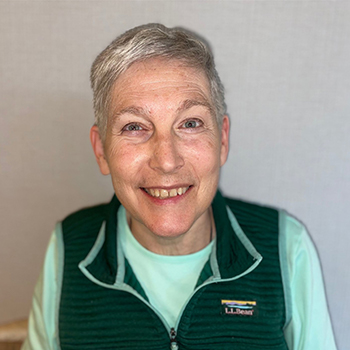 Nancy
Nancy, originally from Virginia, became deeply involved in the Civil Rights Movement and Women's Rights at a young age, shaping her strong sense of justice and equality. After marriage, she pursued a PhD in Sociology, leading to a fulfilling career as a college professor in California, where she dedicated herself to teaching and research. Today, Nancy finds joy in gardening, reading, and word games like Scrabble and Rummikub. Nancy takes pride in connecting with fellow residents and forming cherished relationships within the community . Guided by the principles of "faith in oneself" and courage, she embraces the present moment, seeking contentment and fulfillment while appreciating the wonders of life in the supportive and nurturing environment of the community.
Walt
Walt, a proud native of North Philadelphia, spent 22 years immersed in the vibrant city. With a diverse career in insurance and coaching, he found fulfillment in both professional and recreational pursuits. Walt's coaching endeavors, including softball, baseball, and soccer, left a lasting impact on him and the young athletes he mentored. Today in at Cambridge, Walt enjoys hobbies such as Pinochle, chess, billiards, and gardening. Driven by his philosophy of embracing life's opportunities, Walt emanates resilience and wisdom. As he embraces the assisted living experience, he eagerly anticipates making meaningful contributions and fully immersing himself in the vibrant community that surrounds him.